Creating outdoor furniture for nearly 20 years, Sojag also provides a fine selection of gazebos for homeowners. The gazebo is a great choice for those who want to enjoy the outdoors with friends and family, yet still be protected from the elements.
A gazebo is a structure with a roof and columns on each corner that supports it. Many gazebos  are made of wood but they are also made of other materials as well. Some are made out of high-quality metal, such as aluminum or steel.
Check Today's Price
The Sojag Genova gazebo is a stand-alone sun shelter with a wide variety of features. You can enjoy your outdoor living space with a four-season Genova which will provide a shaded space to relax by the pool, or you can use it in the backyard during hot summer days for dining.
Homeowners can use the Genova as a haven for family and friends for intimate gatherings and outdoor experiences. Part of a new wave of outdoor living structures, the Genova is made out of high-quality powder-coated aluminum frame with durable galvanized steel roofing.
The Genova also comes with durable mosquito netting, which will also reduce sun and wind exposure while in the gazebo.
The Sojag Genova has several wonderful  characteristics that make it ideal for those who want to spend time outdoors. It has a smooth, sleek look that is both stylish and beautiful. The decorative appearance is accented by the powder-coated paint that is used in the manufacture of both the aluminum frame and the galvanized steel roof.
The materials used in the Genova are also fire retardant, so you can use your gazebo without worrying about the dangers of fire unnecessarily.
The Genova has a number of outstanding features that set it apart from ordinary gazebos. Let's take a look at them here:
available in five sizes: 10 x 10, 10 x 12, 10 x 14, 12 x 12, and 12 x 16

features premium interpon Akzo Nobel powder coating paint for maximum protection

corrosion-resistant durable premium powder coated dark brown aluminum frame

functional and convenient PVC nylon metal mosquito netting attaches easily to 2 track system

easy to attach privacy curtains and mosquito netting

special hook will allow you to hang a light or fan up to 50 lb from the center of the gazebo

premium powder coated galvanized steel roof panels

recommended to remove netting and curtains for the winter

Meets the CPAI-84 fire retardant International standards for safety

Four Season roof structure yet in the winter time snow should be removed

comes as a ready-to-assemble kit with hardware and metal components
Features of the Genova Gazebo
Here is some additional information on the features of this model:
Double Track System
The two track system in the Sojag Genova gazebo permits the mosquito netting and optional privacy curtains to be fastened to the structure separately. This allows for easy use and access to both the mosquito netting and the privacy curtains without them getting tangled up with each other. 
Mosquito Netting and Privacy Curtains
The mosquito netting that comes with the Genova is both sun and wind resistant and will protect you from all kinds of bugs, including mosquitoes, during the summer months. Also, the privacy curtains are always an option that you could purchase separately, yet these curtains will allow you to maintain privacy when you wish it when guests are visiting.
The privacy curtains are also flame retardant so you don't have to worry about your gazebo catching on fire when using it, for the safety of you and your guests and the structure itself.
Anchoring Base
The base of the Sojag Genova gazebo features brackets with pre-drilled holes which permit easy you to easily anchor your shelter to any base that you choose. The base for the gazebo can be made of many materials, including stone and concrete. 
With the anchoring base and it's pre-drilled holes, you should be able to secure your gazebo to whatever surface that you desire easily and expertly.
Aluminum Frame and Galvanized Steel Roof
Make no mistake, the Sojag Genova gazebo is a sturdy and well-built structure. Made with  high quality aluminum frame that is painted with powder coated paint, it is both attractive and very strong and will not buckle or bend under most conditions.
The galvanized steel roof also has additional netting in the roof area so that when dormant it will not become infested with bugs. The durable steel roof is also treated with powder coated paint which makes it more attractive and resistant to sun exposure as well.
This paint also serves as a rust protector and corrosion resistor making your gazebo last for a lot longer than other gazebos.
Center Hook
There is a special center hook at the top of the gazebo from which you can hang lights or fans or other objects weighing up to 50 lb. This hook will permit you to use the gazebo in a fashion that will  provide a wide variety of different types of uses.
Entertain your Guests
You can easily and comfortably entertain guests underneath your gazebo or lounge in it in between dips in the pool. There is space underneath the gazebo for all kinds of different furnishings including tables and chairs that would let you experience dining activities. 
The new wave of outdoor living features a sun shelter such as this gazebo, and you will be able to hold private events in your outdoor space that will keep them coming back for more time and time again. 
Four Season Roof Structure
The structure of the Sojag Genova gazebo is designed for year-round use. That's means you don't have to put away the roof in the winter time if you don't want to, although you should definitely remove snow accumulation as it builds up to protect it.
When Ordering a Gazebo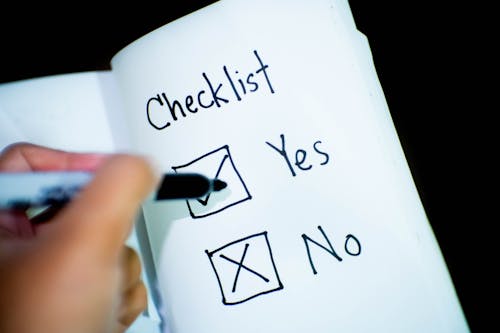 If you are considering getting a gazebo, you should probably make a list of your needs and the features that you are looking at closely.
Once you have this list, you can compare it to the best hardtop gazebo on the list that you are reviewing. Choosing the gazebo that most carefully matches the needs that you are looking for is the first step to take.
Once you have selected a gazebo, you should see if you can get a couple of friends to help you assemble it, or if not, hire a reputable contractor in your area for the installation.
Getting a contractor to install it shouldn't be that hard and it shouldn't cost that much as it only takes a few hours for even a couple of friends to perform.
Once you have all the costs that are going to be associated with your gazebo calculated, you can go ahead and order it and then prepare the area for its installation.
Once your gazebo arrives, you can install it and it shouldn't take more than 6 to 10 hours for even two or three people to do. After installation, you can begin to enjoy your gazebo in style and comfort for a lifetime to come.
To see other similar products, see our Gazebo Guides.